BlackPaw Dog Training is a small team focused on bettering the lives of both dogs and their people in the Denver and Boulder areas. We are passionate about dogs and have literally built our lives around them! Founded by a Certified Professional Dog Trainer, we enjoy sharing our knowledge of animal behavior to help families better understand why their dog is doing what they are doing and how best to get their dog on a better path. We love seeing the lasting, positive changes in the relationship between dog and family that comes from the right coaching. We are caring and empathetic to the struggles that come with some dogs and strive to help every family we work with have a peaceful and enjoyable relationship with their four-legged companion.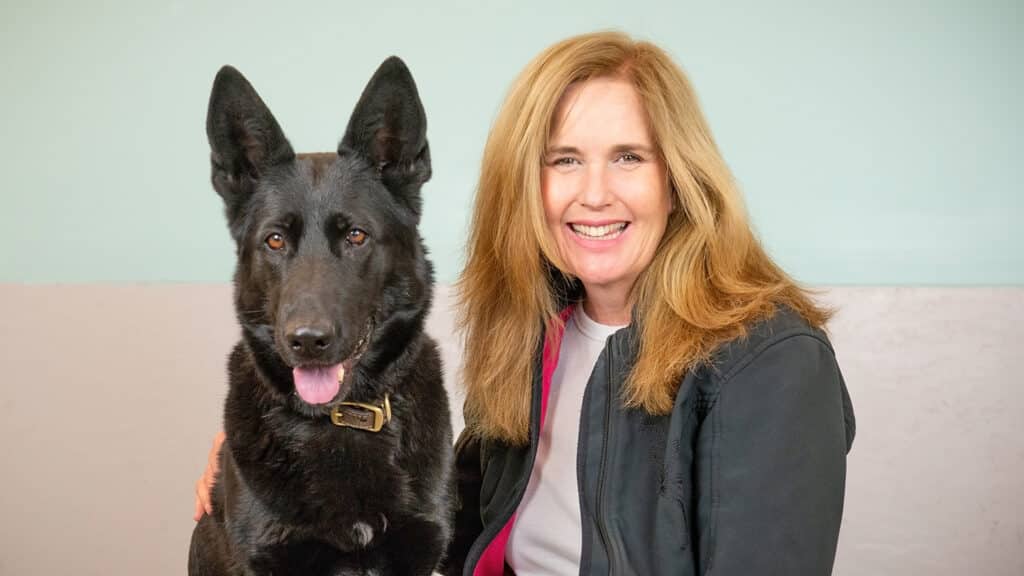 Hi everybody, I'm Bernadette Pflug, founder and owner of BlackPaw Dog Training. I founded BlackPaw Dog Training with two big goals: to help dog owners struggling with their pups and help those pups to live the most fulfilling lives possible. I've used my experience as a Search & Rescue trainer and handler to develop a unique program that gets real results, real fast – even for the most challenging dog issues. We create some of Colorado's most amazing family dogs!
Bernadette became passionate about training when she got her first really challenging dog "Ranger." Her German Shepherd puppy had serious separation anxiety and a great desire for a job. After destroying Bernadette's house several times, she discovered an occupation he loved: Search and Rescue. With an outlet for his energy, Ranger stopped his destructive behavior and soon became Bernadette's trusted partner on search missions. She has been twice honored by the Boulder County Sheriff's Office with a commendation award for her work in the community. She enjoys hiking and kayaking with her German Shepherds.
Bernadette is also an accomplished equestrian and currently competes in both Western and English riding events at American Paint Horse Association horse shows across the country. She is also an avid trail rider and can often be found enjoying the Colorado mountains on horseback. Bernadette studies natural horsemanship and applies many of those techniques in her work with dogs.
Bernadette is a Certified Professional Dog Trainer who has worked with and studied under some of the best trainers in the world, both past and present.
She uses many gentle training techniques, enabling her to customize a training plan that works for your individual dog. Since no two dogs are alike, a cookie-cutter training approach doesn't work for every dog. From Chihuahuas to Great Danes, Bernadette trains them all. She specializes in natural dog behavior and psychology, functional obedience, rehabilitating aggressive dogs, and off-leash control.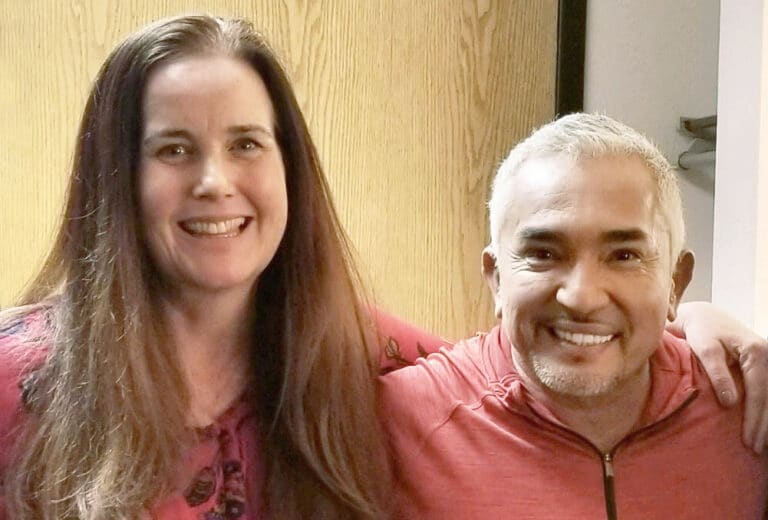 In order to stay current on the latest training techniques and animal behavior research, Bernadette attends various seminars and workshops throughout the year, taught by some of the top professionals in the field of dog training.
She has handled dogs and has been featured on Animal Planet, Channel 9 KUSA Denver, WB2 News Denver, Dog Fancy magazine, Equus magazine, and the Denver Post.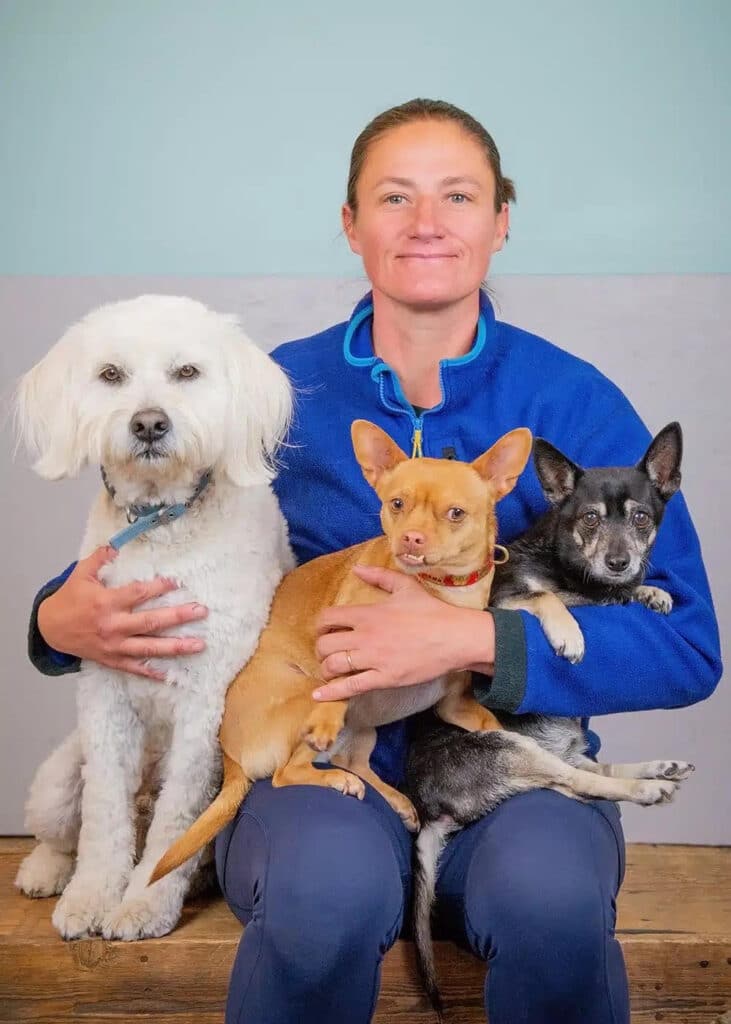 Born and raised in the mountains of Italy into a family of Equestrians, there was never a time that Cecilia did not have a dog by her side. It was always clear to her that her purpose in life was to foster the connection between humans and animals through her devotion to dogs.
After moving to Los Angeles, 20 years ago, Cecilia returned to her beloved animals working as a professional dog walker and trainer. With this understanding in her heart, Cecilia enrolled at the Animal Behavior College to further her education and received her Trainer Certification with a focus on Dog Training. To further understand pack mentality and dog behaviors, she furthered her education at Lucas-Agnew Advanced Learning Program with a concentration in Dog Psychology. Education and training are the mainstays of her practice and principles.
She is the happy mother of six (five canine and one human) children and the wife of filmmaker and creative, Adrian Fulle.
Hi, I'm Logan! I've had a passion for animals my entire life, beginning with my first dog, Spud the Maltipoo. My first job was as an office assistant at a veterinary clinic while I was in high school. I continued working with dogs in different ways, including at high-volume daycare and grooming facilities in New York City. When moving back to Colorado, I knew I wanted to pursue dog training, which led me to Blackpaw! It's been so great to have a deeper understanding of dog psychology and help make a positive difference in their lives.