THree-Week Boarding School
$4,995 for dogs 6 months & older
Is your dog out of control on the leash, lunging and barking at other dogs or people? Does your dog suffer from separation anxiety or exhibit fearfulness or aggression towards dogs or humans? Do you have fighting between dogs in your home? This program is for dogs that need more intensive training and rehabilitation. With dog aggression training and behavior rehabilitation, you will see a transformed dog in just three weeks!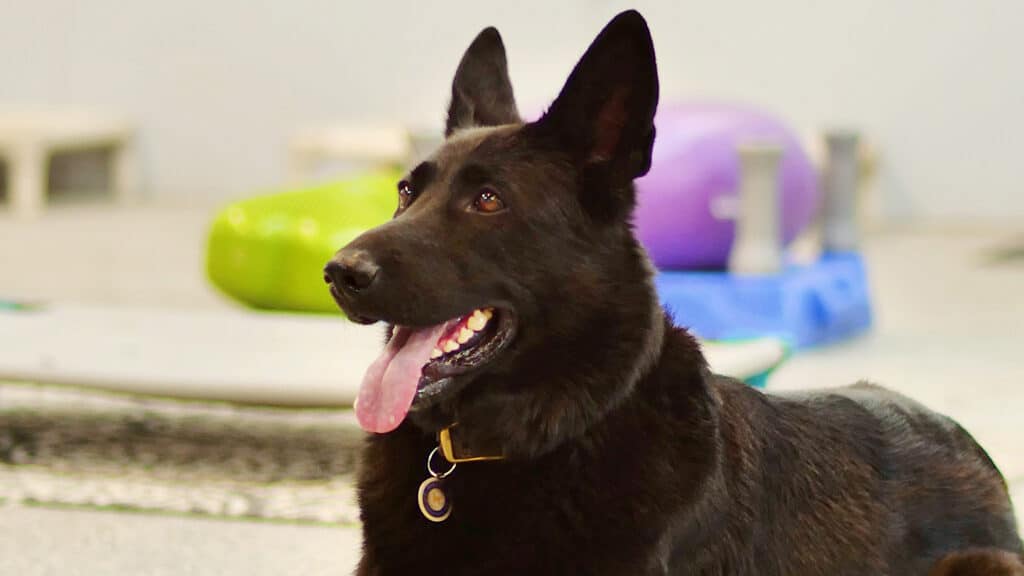 Our extended boarding school program not only includes all the advantages of our two-week program but also affords us the necessary time to delve deeply into the challenging behavioral issues that have been adversely impacting your life and hindering your dog's full potential. Addressing complex behavior problems requires expertise. It often demands a level of clarity and consistency that can be challenging to achieve in a home environment. By removing your dog from their familiar surroundings, we can effectively address the root causes of their behavior rather than merely treating the symptoms. The outcome is a notably calmer and more balanced dog, enhancing the overall quality of life for your family and your beloved pup.
Who Needs the TOtal Behavior Reboot Program?
Does your dog have trouble staying home alone without anxiety? Are they difficult to take for a walk because they bark or lunge at other people and dogs? Is your dog grouchy about being moved off furniture or touched anywhere they don't want to be? Have you had issues with your dog barking at or biting guests in your home? Has your dog been in fights with other dogs? Does your dog guard food, bones, or toys from the humans in your home? If so, our dog aggression training is the solution that you've been looking for.
You will drop your dog off at our beautiful farm and training center for at least three weeks of intensive training and rehabilitation. This program includes much of the same obedience skills as our other programs but focuses more heavily on the dog's state of mind. Our dog aggression training aims to shift them out of a defensive, fearful, or aggressive state and into a balanced and healthy mindset.
While they are learning with us, you will be provided with our exclusive training videos and handbook to prepare you for life with your dog after training. We send multiple pictures, videos, and updates to keep you posted on your dog's progress in our program. As they near graduation, we provide you with multiple virtual and in-person lessons preparing you for working with your dog moving forward. Our goal is to reset your relationship with your dog and put you on a path of peace and enjoyment with your dog.
"Our ten-year-old dog had developed a lot of anxieties. Over the years we tried everything, but it got to the point that we couldn't live a normal life. At the end of our rope, we thought there must be a place that could help her and us. There are many board and train places, I discovered! We picked BlackPaw Dog Training because their approach seemed to be the most thorough. After three weeks we were amazed to see how much our sweet dog had improved. Now was our turn to be trained. Bernadette's program included teaching us how to keep up with our dogs' new training. We are able to create a calm environment with clear rules and boundaries. Our dog, Maddie, is much calmer now. Thank you, Bernadette!"
Total Behavior Reboot Success Story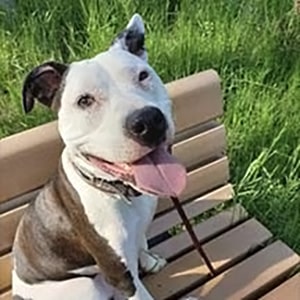 We learned how to help her relax and how to ultimately control her reactions. It is impossible to deny, she is a happier dog, and we definitely have a better relationship because of it.
Read More →
Think your dog could benefit from the Total Behavior Reboot Program? Fill out the form below and we'll be in contact with you shortly!