$4,995 for pups 10 weeks – 6 months
Our exclusive Puppy Head Start Program is a comprehensive training plan designed to get your dog off on the right paw! Our puppy training camp consists of a hybrid program: We begin by teaching your puppy the fundamentals with a tailored curriculum of day training before welcoming your pup back to complete our full boarding school program once they mature. This structure provides fast relief for frustrated puppy owners while setting your dog on the path to long-term success. 
Who Needs the Puppy Head Start Program?
Are you tired of sleepless nights with your puppy? Is howling and barking disrupting your home? Are you finding potty accidents around the house? Or are you suffering from nips and bites from sharp puppy teeth? If you are struggling and need puppy obedience training, we are here to help. This program gives you instant relief and a plan for long-lasting change.
We begin with a structured five-day training program during the formative stage of your puppy's development. This typically occurs between 10 to 16 weeks of age, when they are at a highly impressionable age and their crucial socialization window is open. During this period, your puppy will be entrusted to our care at the BlackPaw Training Center each weekday morning and subsequently picked up in the afternoon. After each day at our puppy training camp, we will provide you with a comprehensive recap of the day, along with instructions to guide you in continuing the training at home. 
Once your pup reaches six months, they will return to complete their training in our two-week Dream Dog boarding school. This program is our most sought-after service, affording your dog off-leash reliability and ensuring a lifetime of gratifying companionship. Investing in the proper foundation for your pup now will yield enduring benefits that will enhance your relationship with your canine companion for years to come.
"We have had Giddy since she was 8 weeks old, and to say she has been an energetic puppy is the understatement of the year. I struggled badly with her pulling on the leash and not listening to me. That was until I sent her to Black Paw for a 2-week training camp. Bernadette and her team worked daily to teach Giddy leash manners, how to sit calmly in a public place, how to listen consistently while off leash, and a host of other common skills that make for a polite dog. Since I brought her home, it has become one of my great joys each day to walk Giddy. The training is pricey, for sure, but the payoff has been worth it beyond words."
Puppy Head Start Success Story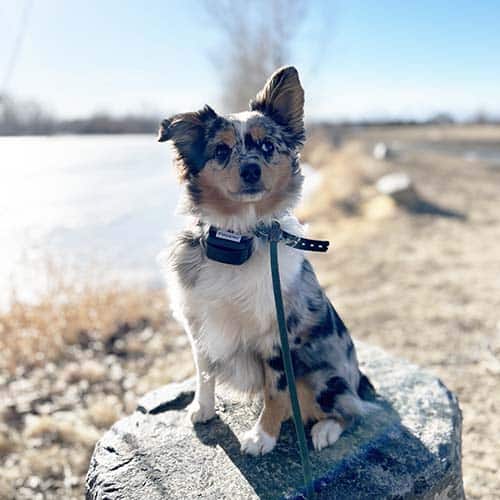 We took my 6 month old Mini Aussie to the Black Paw training center for 2 weeks. I'm beyond happy with, and impressed with all aspects of this training.
Read More →
Think your dog could benefit from the Puppy Head Start Program? Fill out the form below and we'll be in contact with you shortly!