Six-Month-Old Female, Boxer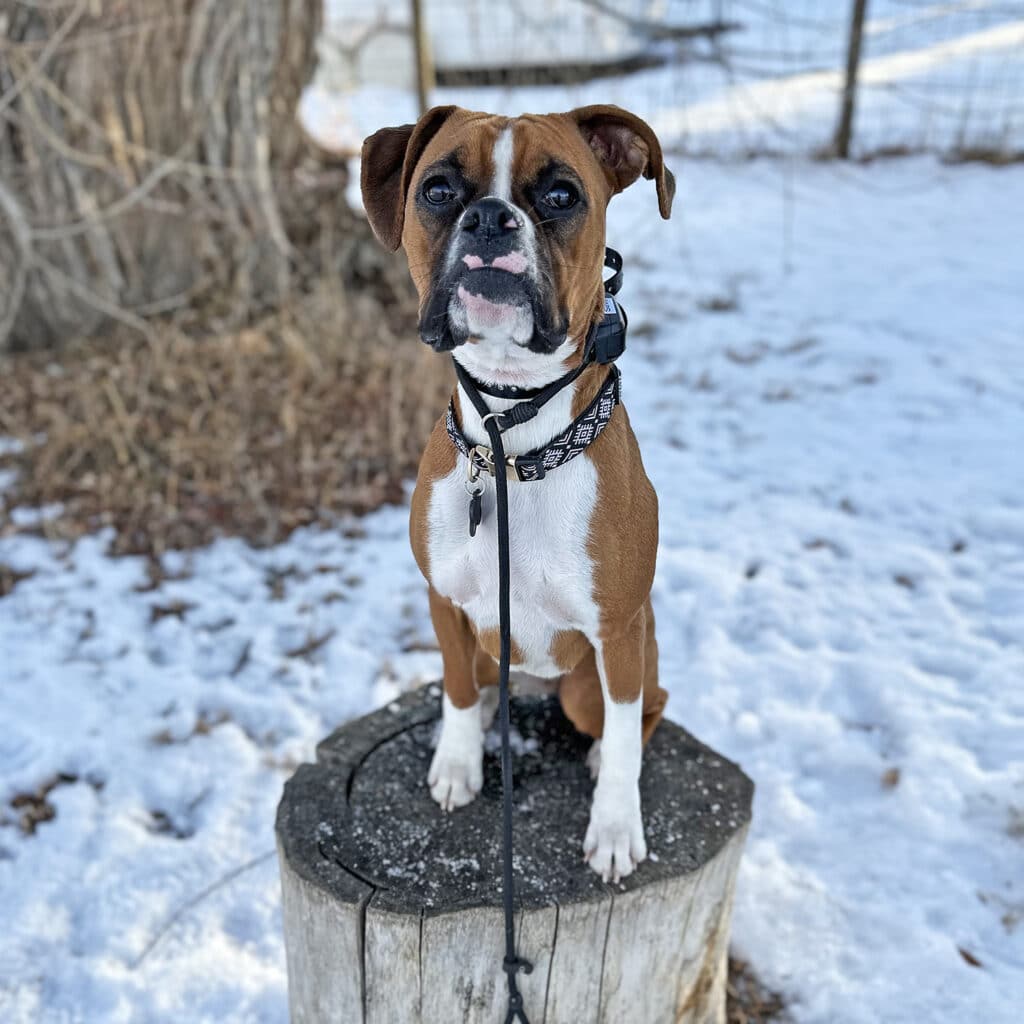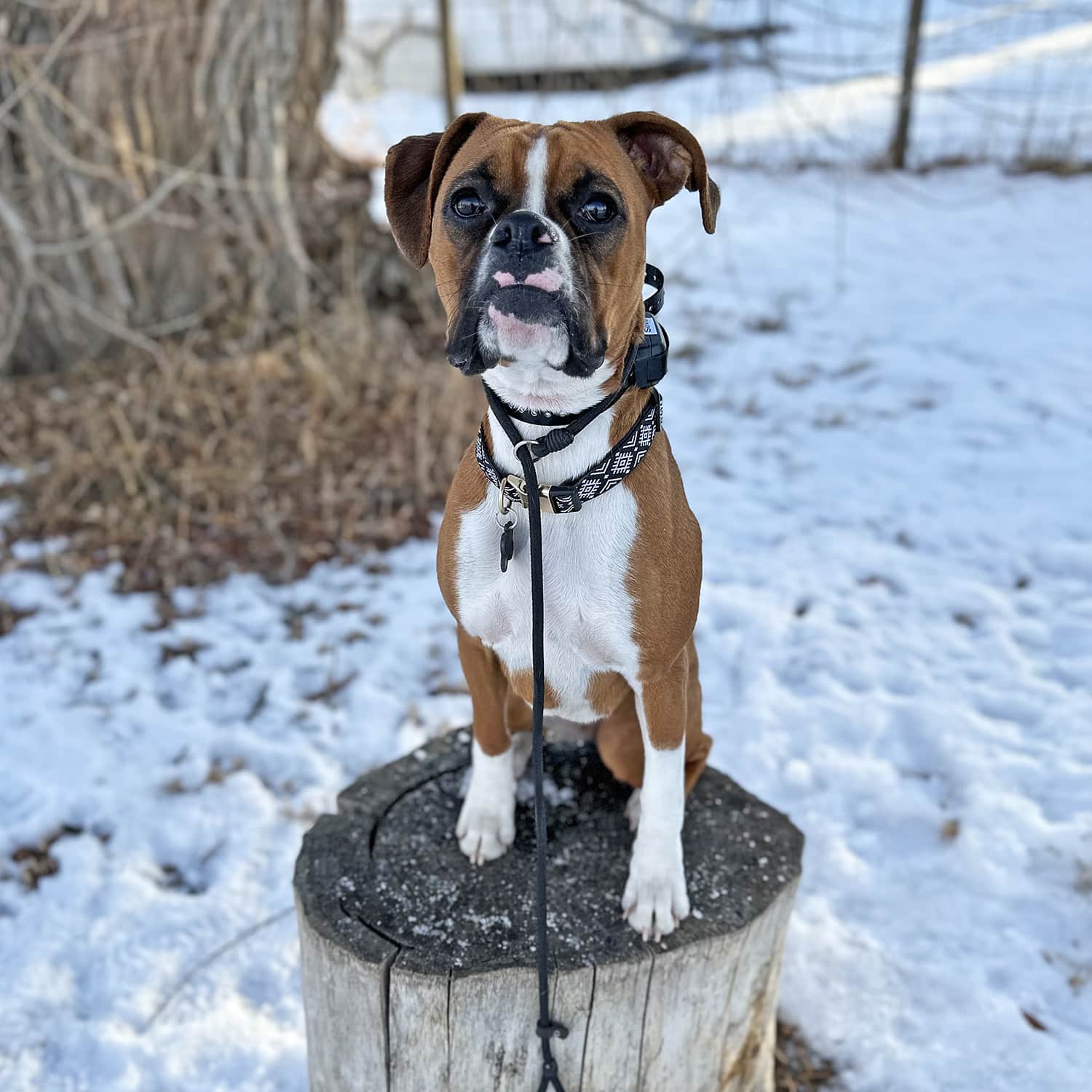 Seve is a sweet, young, playful Boxer living in the mountains of Colorado. Because she lives in an unfenced, rural part of the state with a lot of wildlife, off-leash control was of paramount importance to this family in order to keep her safe. The family runs a bed and breakfast and also noticed that Seve was beginning to behave aggressively towards their guest's dogs. She would charge the windows, barking aggressively and if they physically removed her from the situation, she would growl at her family and thrash about. She had accidentally hit her dad in the head during one of these incidents, injuring him. In general, she was out of control.
When Seve came to training, we began by working on two main aspects of her behavior: self-control and proper interactions with other dogs. Because she lived in a remote part of the state, she had not had the opportunity to socialize with dogs outside her family. Her housemate was an extremely mellow sheepadoodle, who let her rule the roost. We began socializing her with our pack twice a day using a technique called Large Field Socialization. With supervision and coaching, we were able to teach Seve what more appropriate dog interactions look like and that bullying, barking, and charging other dogs were not allowed. Soon, she was playing like the friendly, sweet dog we knew she had inside.
Next, we introduced her to the vibrating collar with our exclusive training method and developed the off-leash control that she needed for living in the mountains. This included teaching her to be calm, relax, and respond quickly to her family. Getting pups into training at six months of age not only gives the family more time to enjoy their trained dog but also gives us a chance to make real behavioral changes while the dog is still young and impressionable.
Owner's Feedback
"BlackPaw Dog Training helps owners to understand their individual dog's temperament and what the root causes are for their behaviors. We see this training as an investment in the life of our dog and our family for the next decade and beyond. We highly recommend BlackPaw Dog Training! A real 10 out of 10 experience!"
—Erica F., Steamboat Springs, Colorado